Our Expertise
Standards
The World Wide Web Consortium has published many standards that are making speech and language technologies interoperable and easy to use. We are highly experienced with these standards. Our recent book, Multimodal Interaction with W3C Standards, covers most of the W3c voice and multimodal interaction standards.
Software for Language Disorders
Conversational Technologies has a long history of work on applications using speech and language technologies for remediative and assistive systems for language disorders, especially aphasia. This work is described in a recent book Speech and Language Technology for Language Disorders, co-authored by Deborah Dahl.
Upcoming Presentations -- Voice Summit
If you've ever worked with some of the excellent natural language development tools like the Alexa Skills Kit, Microsoft LUIS, or Google DialogFlow, you might have wondered about how to get started setting up intents and slots in your applications. I'll be answering those questions at the upcoming Voice Summit in Newark New Jersey (July 24-26). To get 20% off your registration, Enter CODE: TalkVoice2Me at Voice Summit Registration. I hope to see you there!
Natural Language Processing Systems
We know about commercial and research natural language processing tools, as well as the academic literature. Here's a five minute overview of natural language processing, which is part of the AVIOS (Applied Voice Input Output Society) video series, "A Closer Look at the World of Speech Technology".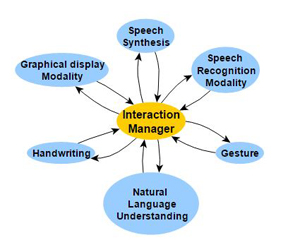 Demos
Natural language control of Hue lights with W3C standards.

Industry Analysis
Some recent examples: